Bitcoin Merchant of the Day - June 23, 2014
Shipping: Worldwide | Cost Range: $20 - $2000
About
Fancy is a site that brings shopping and social networking together. Through feeds and sharing, shoppers are able to find a huge variety of products from a number of merchants for which Fancy acts as an intermediary for.

Pretty much anything is on Fancy: shoes, watches, subscriptions, skateboards, and more - all available for Bitcoin.

Fancy also has an app for Apple, Windows, and Android platforms for those that like to shop mobile.
Contact
Online:
Support Page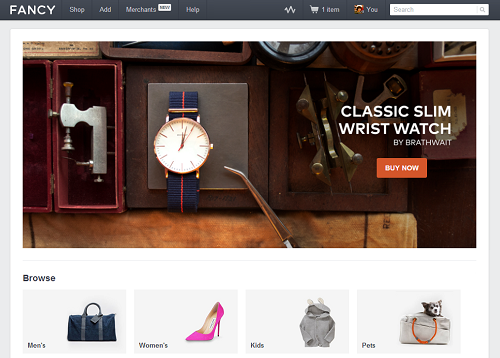 Fancy's storefront