Bitcoin Merchant of the Day - June 22, 2014
Shipping: Worldwide | Cost Range: $10 - $170
About
HaloRig is the creator of the HaloRig video camera stabilizer, providing stabilizing gear for every level of photographer.

At the moment, HaloRig sells two rig sizes: HD and MINI. The HD rig is good for medium and large cameras, while the MINI is built for smaller cameras, such as DSLRs, iPads, and more.

To make it even better, HaloRig is having a sale at the time of this posting!
Contact
Online:
Support Page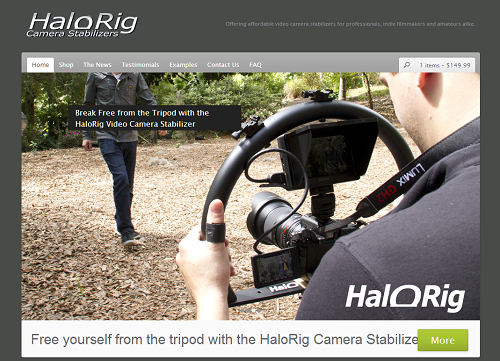 HaloRig's Homepage