Bitcoin Merchant of the Day - July 2, 2014
Shipping: Worldwide
About
Newegg is one of the world's' top online retailers, specializing in computer hardware and software amongst other things. The site is known for its competitive pricing on computer parts, monitors, TVs, cameras, and more.

Newegg announced it acceptance of Bitcoin at the beginning of July, with an update to their homepage featuring Bitcoin. Being such a large retailer in the online world, it's a pretty big step for the Bitcoin community!

Note that at the time of this posting, not all various country versions of Newegg may accept Bitcoin.
Contact
Online:
Support Page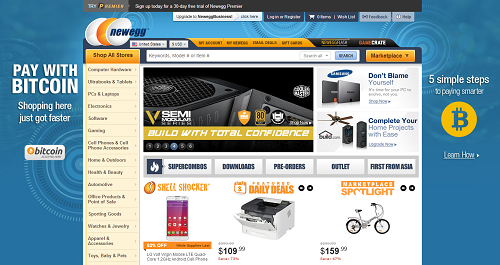 Newegg's Homepage